PRESSURE & TEMPERATURE RATINGS
| | |
| --- | --- |
| Working Pressure | 25bar |
| Shell Testing Pressure (x1.5) | 37.5bar |
| Seat Testing Pressure (x1.1) | 27.5bar |
| Working Temperature | -10°C … 120°C |
| Suitable Media | Water |
Part
Material
Specification
Body
Bronze
EN 1982 CC491K
Bonnet
DZR Brass (DN15…DN32)

Bronze (DN40…DN50)

EN 12165 CW602N

EN 1982 CC491K

Stem
DZR Brass
EN 12165 CW602N
Balancing Cone
DZR Brass
EN 12165 CW602N
Disc
DZR Brass (DN15…DN20)

DZR Brass+PTFE(DN25…DN50)

EN 12165 CW602N

EN 12165 CW602N

Disc Retaining Ring
DZR Brass
EN 12165 CW602N
Orifice Insert
DZR Brass
EN 12165 CW602N
Measuring Plug
DZR Brass
EN 12165 CW602N
Handwheel
DZR Brass
EN 12165 CW602N
O-Ring
EPDM
–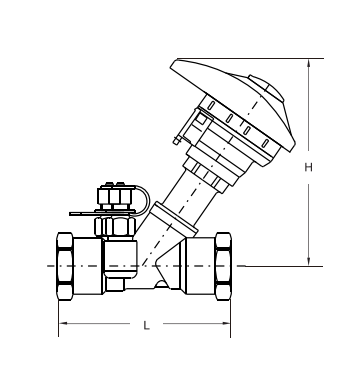 DIMENSIONS & FLOW COEFFICIENT
DN
(mm)

(inch)

15

1/2

20

3/4

25

1

32

1 1/4

40

1 1/2

50

2

L
87
96
100
114
125
146
H
113
114
135
136
151
152
KVs (Fully Open)
2.2
4.6
8.5
16.7
26.1
43.2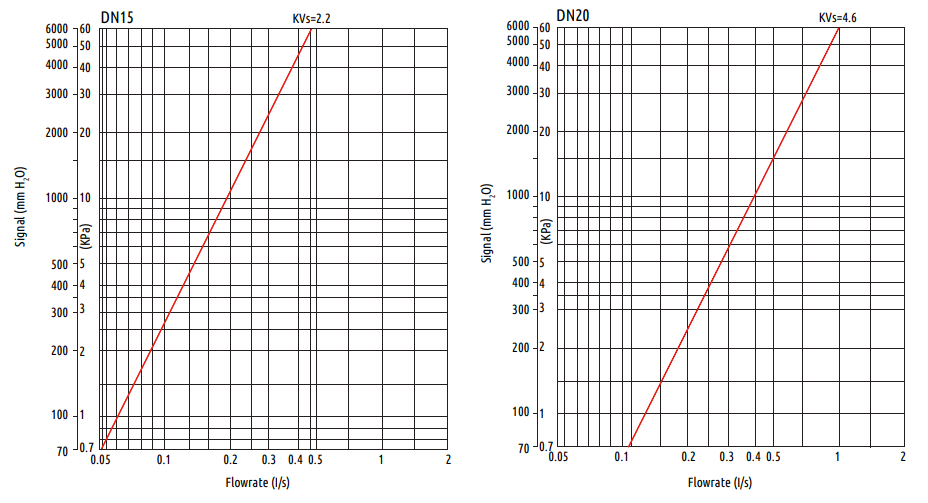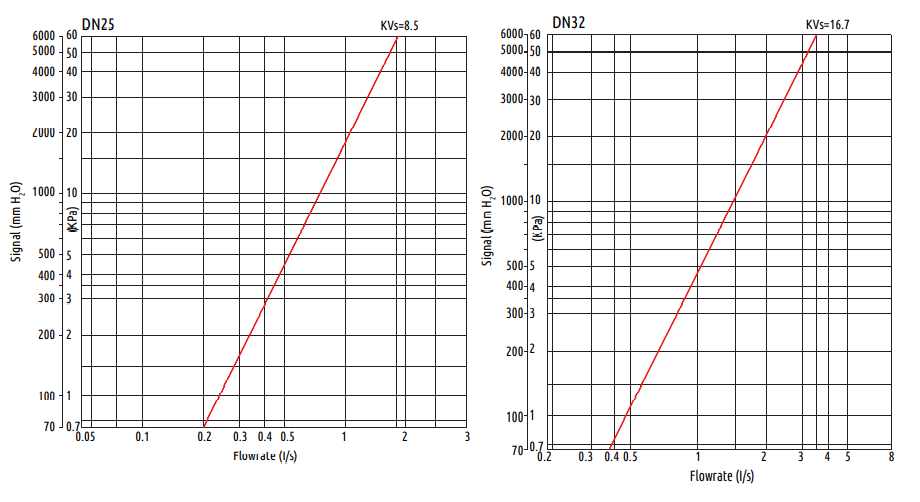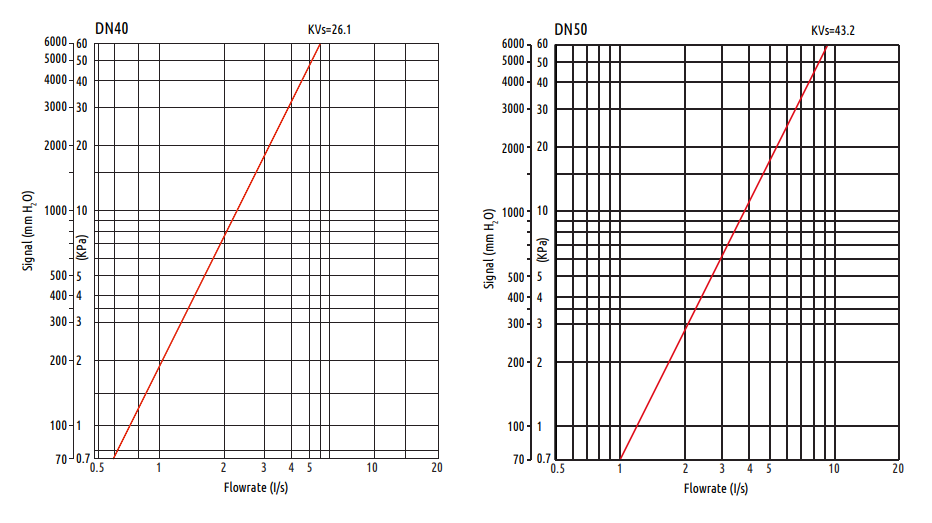 INSTALLATION & OPERATION GUIDE
Install the Double Regulating Valve in the pipe line by ensuring the
arrow marking on the valve is same direction as piping flow.
To achieve flow measurement accuracy, it is essential that the piping
on the inlet and outlet of the valve is straight and has a minimum
length equivalent to 5 times Diameter inlet and 2 times Diameters
outlet as shown. If the valve is install at the discharge side of a pump
set, it is essential that the straight pipe length between pump outlet
and valve has a minimum length of 10 times Diameters .
Design flow is achieved by pre-setting valve's opening position, which
could be read from scales at the handwheel. Contact your local
distributor for information on electronic commissioning meter.
To lock the pre-setting of the valve, remove the cap at the top of the
handwheel. Tighten the screw using a hexagon wrench and
reassemble the cap.