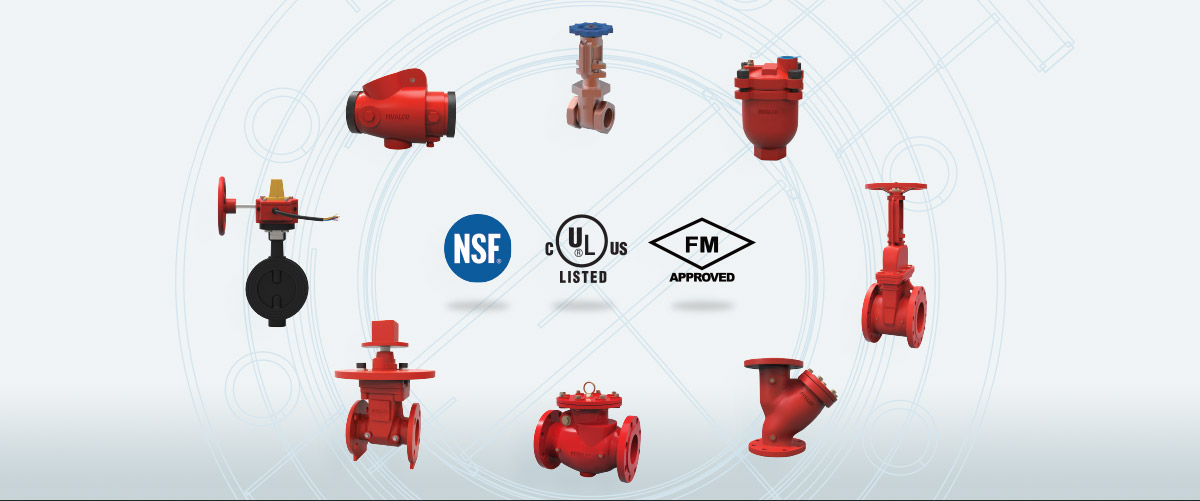 FIVALCO is an inventor and leading manufacturer of superior flow control products. Our products are design-tested and certified by leading testing agencies, including Underwriters Laboratories (UL) and Factory Mutual (FM), based on a wide range of global standards.
UL listed means that the product has been tested, has passed all the stringent tests mandated by UL and is listed in the UL catalogue of Fire Protection Equipment.
FM approved means that the product has passed all severe tests mandated by Factory Mutual and is approved by FM for use in building structures insured by Factory Mutual Insurance.
We, and all other manufacturers of similar products are subject to identical factory and product audit approvals and tests without compromise as the same approval and test criteria are applied to all procedures of such products regardless of location anywhere in the world.
Today, with manufacturing and distribution facilities in Asia, America and Europe, our products and services reach over 80 countries and millions of people worldwide.