News & Events
Water Flow Detectors now are available with UL/FM approved!

A water flow detector also known as a flow switch, flow sensor or flow indicator.
It is a device that designed to send an alarm to fire department when a continuous flow of water occurs through a fire sprinkler system's piping.
To monitor the flow rate and pressure of liquids, air or other media through a system or loop.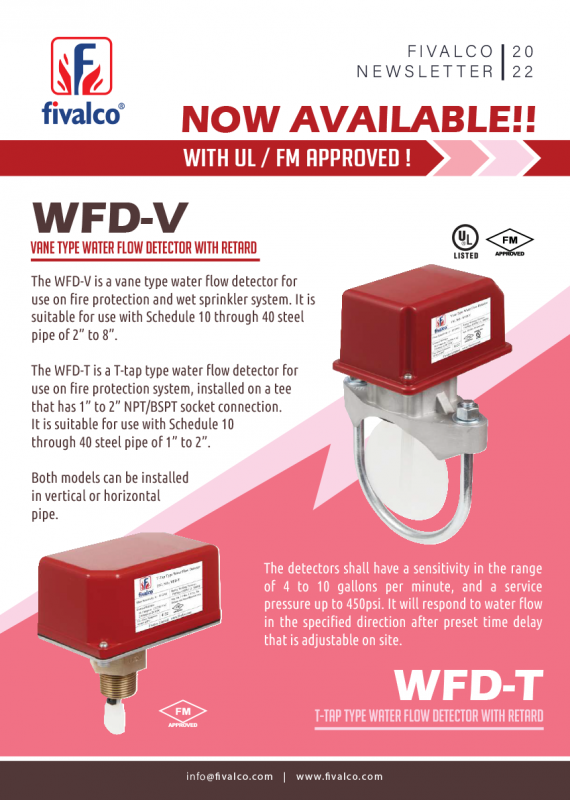 Fivalco WRAS Approved Valves
We are sharing our WRAS approved valves with everyone!
Why is the WRAS important?
A product made from unsuitable materials can contaminate water by dissolving metals or encouraging growth of bacteria which can cause an unpleasant taste or ill health. Therefore, the WRAS approved will keep the water safe of drink and use with assured.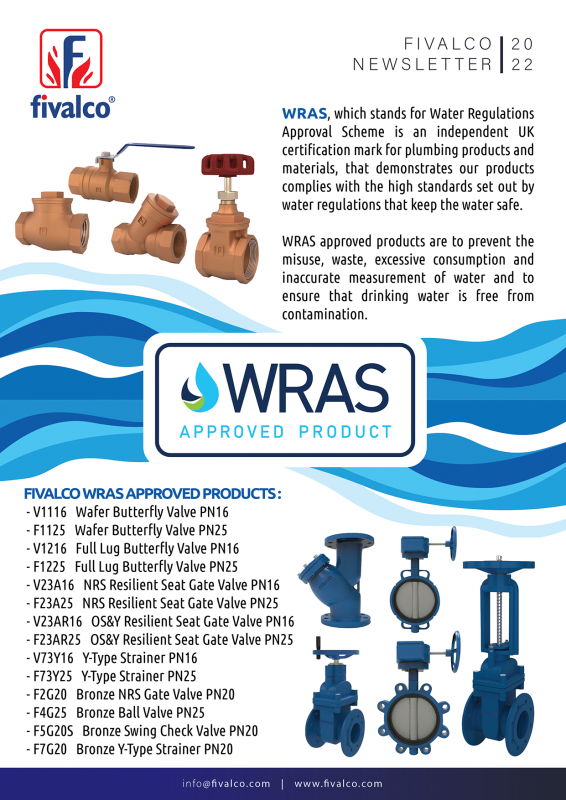 Fivalco valves are installed at one of the largest battery plants in the world!
Located on 283 acres along I-85 about 65 miles northeast of downtown Atlanta inside the Commerce industrial complex, the 2.4 million-square-foot $1.67 billion facility is one of the main EV battery factories in the U.S.
This project represents one of the largest single investments in a job creating initiative in Georgia's history and the largest in more than a decade. By 2025, the site will employ nearly 2,000 with a production capacity reaching 9.8GWh by 2022.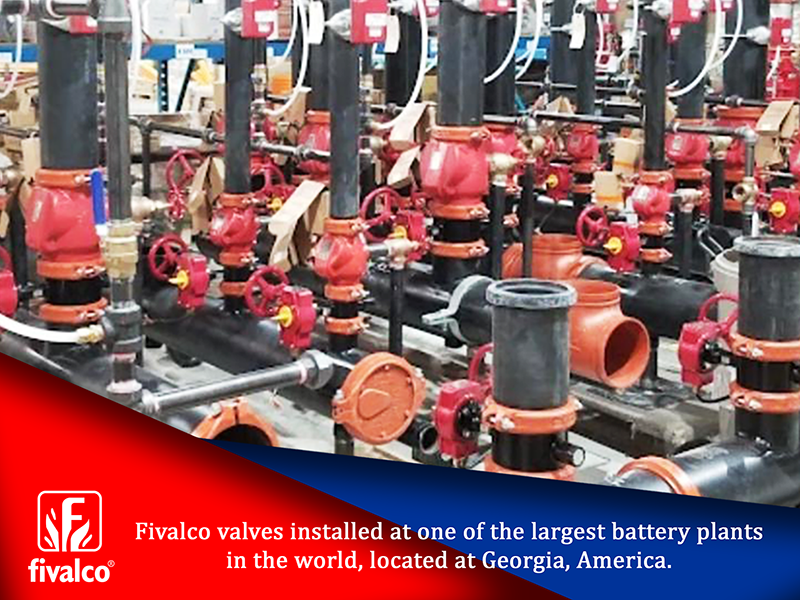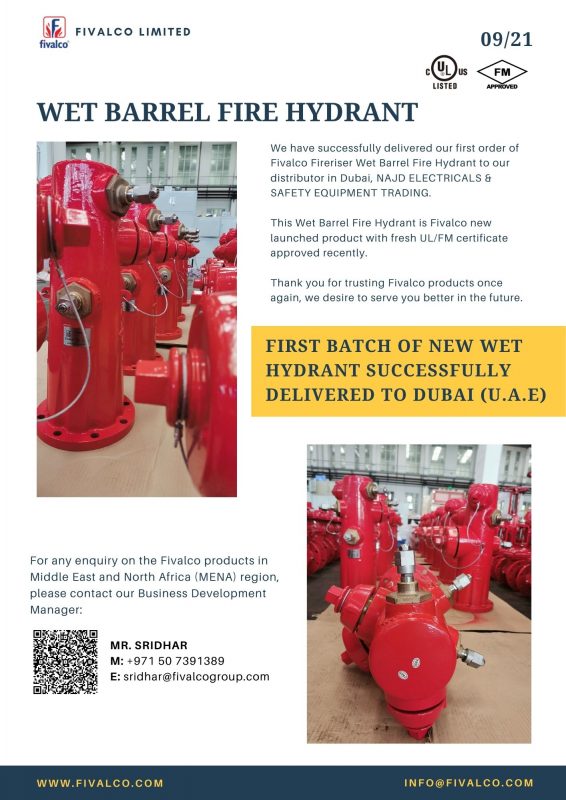 Fivalco China is participating in China Fire 2021! 
Do drop by and visit our booth at W3-205 for more information about Fivalco valves and fire protection products.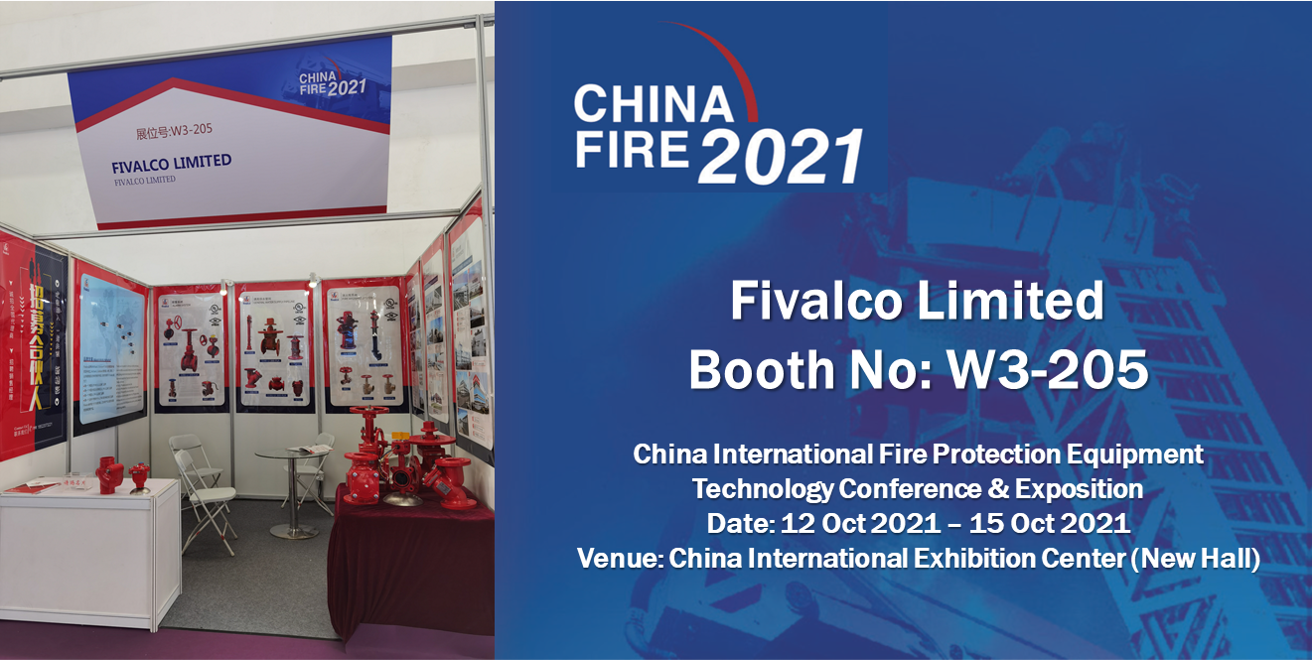 We feel great pleasure to announce the opening of our new sales office in Tianjin, China in view of the increasing demand of our customers and to deliver prompt and speedy service to all our patrons.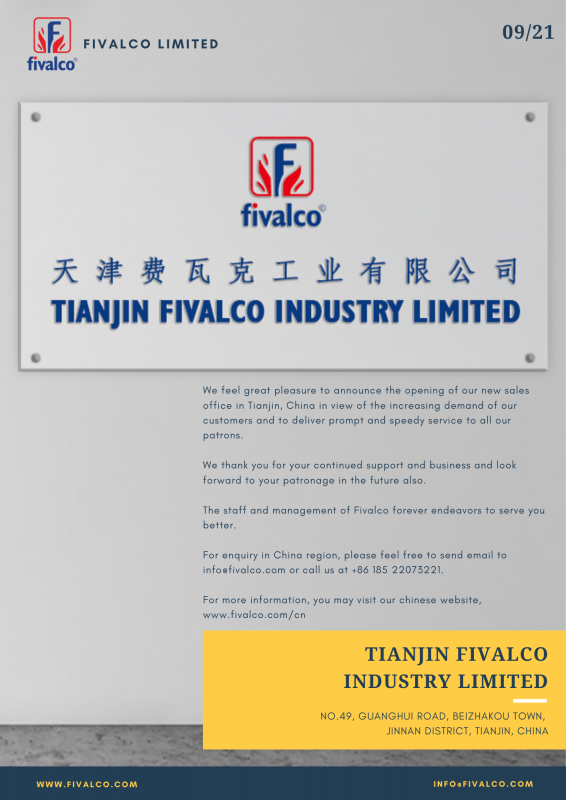 We would like to introduce the enhanced model of FIVALCO Highriser Swing Check Valve Groove Type. This swing check valve has two types which are horizontal model (5201-365-GGI) and vertical model (5201-365-GGP). It is widely used with various configurations in fire pump room, fire sprinkler systems, fire department connections, gravity pressure tank or by-pass connections etc.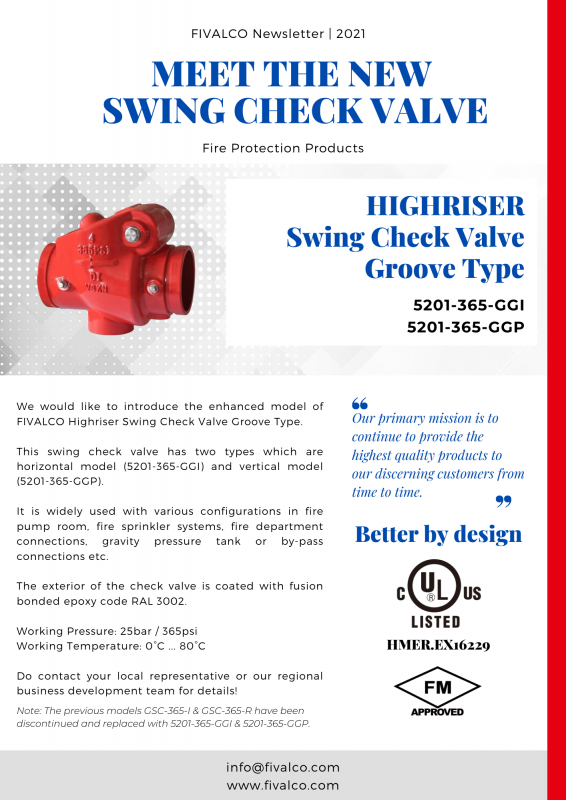 We proudly announce and deliver our FIVALCO products, with more than 800 pcs butterfly valves which including our new V13 series Concentric Double Flange Butterfly Valves to our distributor in Hanoi, Vietnam, INNOTEK INVEST DEVELOPMENT TECHNOLOGY CO. LTD who were awarded to supply Mechanical Services and HVAC valves to the Foxconn Technology Group, second mega-site in Bac Giang Province.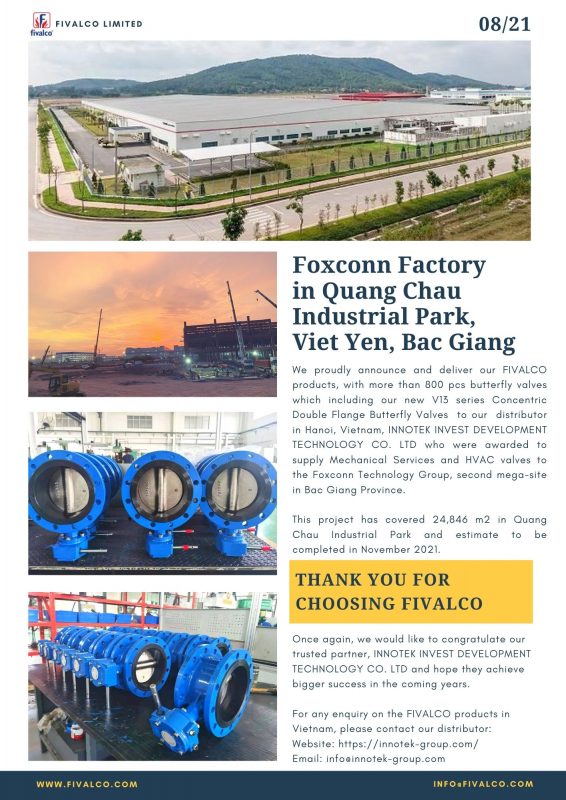 Fivalco will be participating in ASEAN Super 8 Virtual Connect Exhibition